Premium Cell Control
Operator Interface with Advanced Reporting for Automation Solutions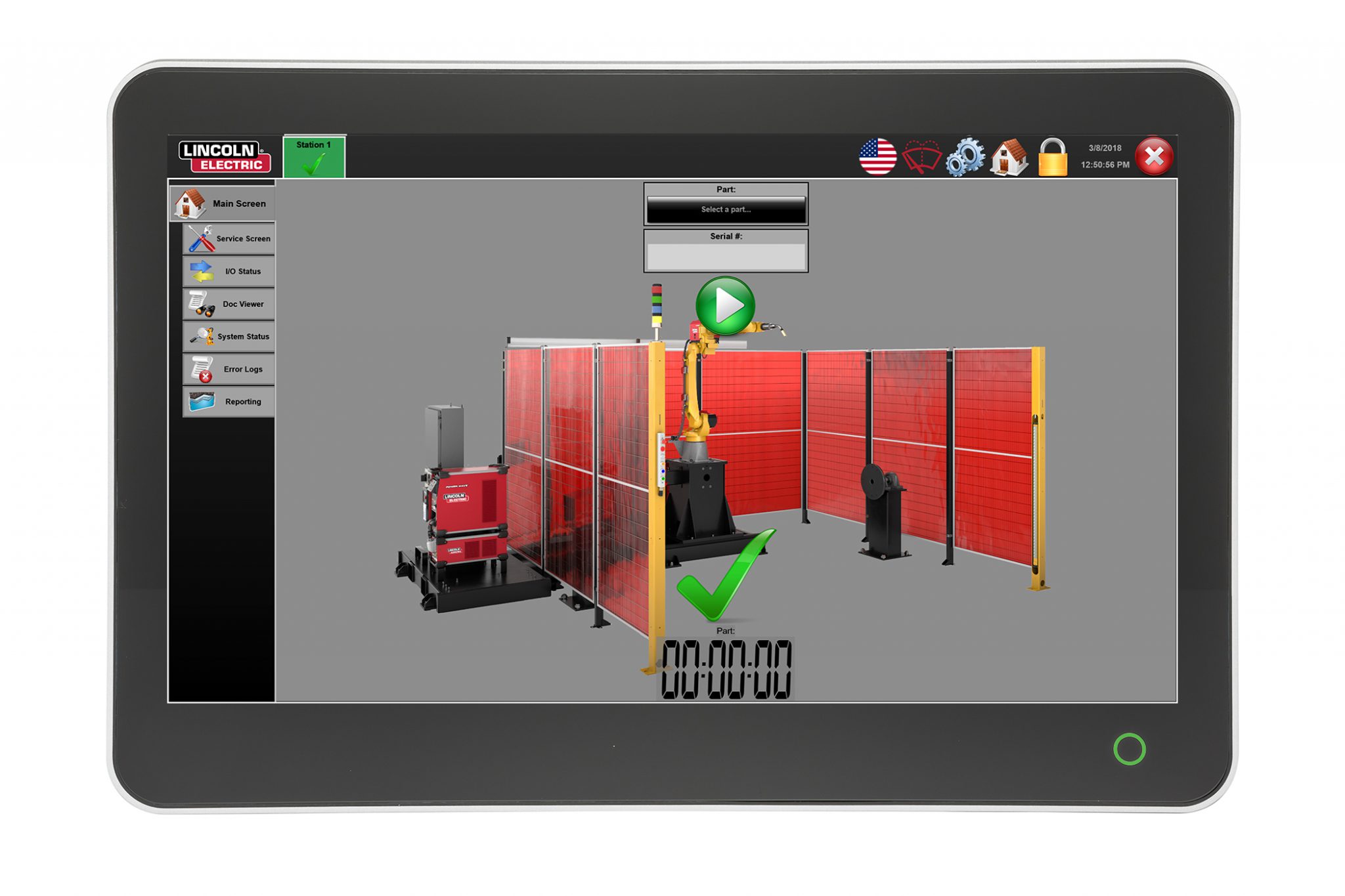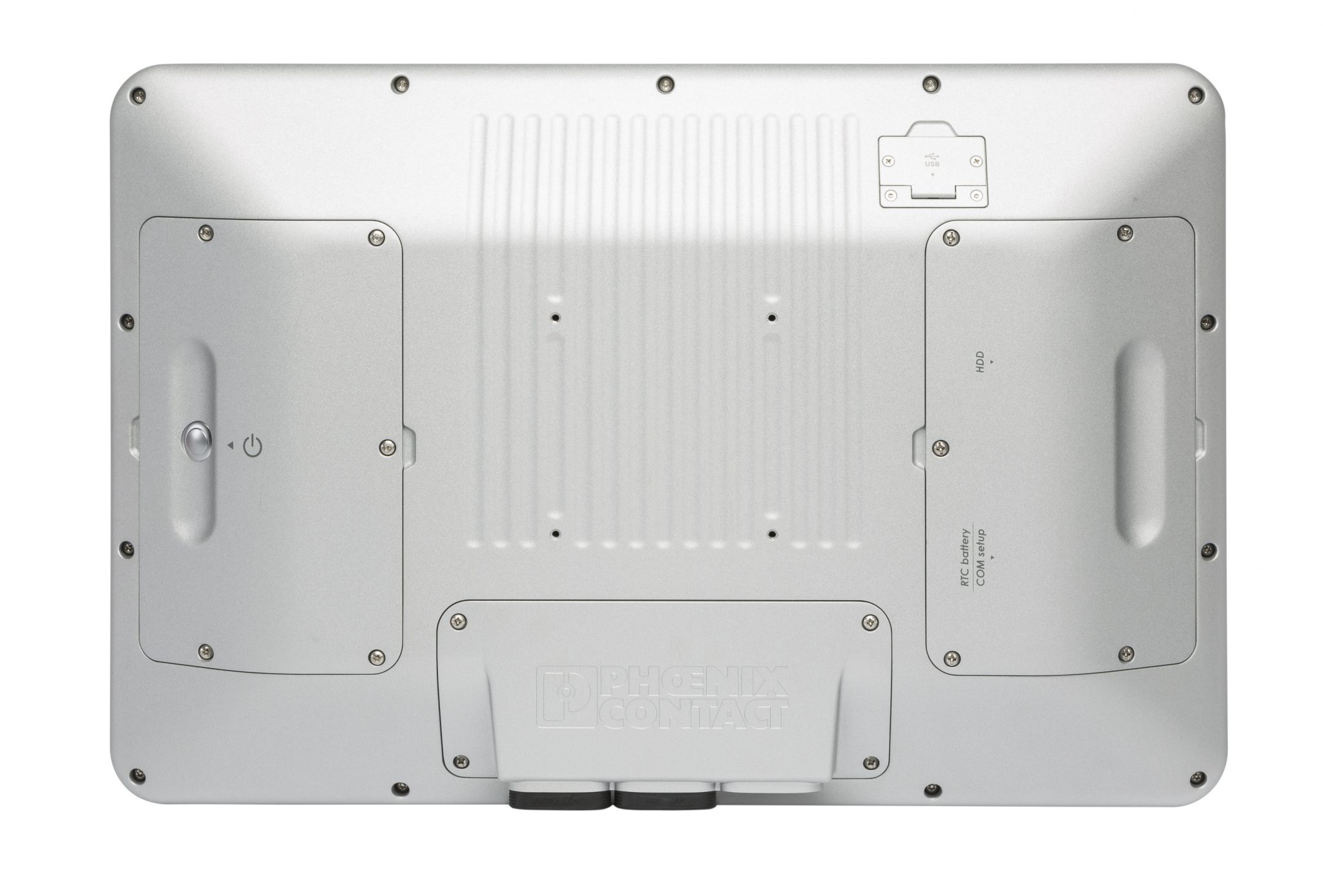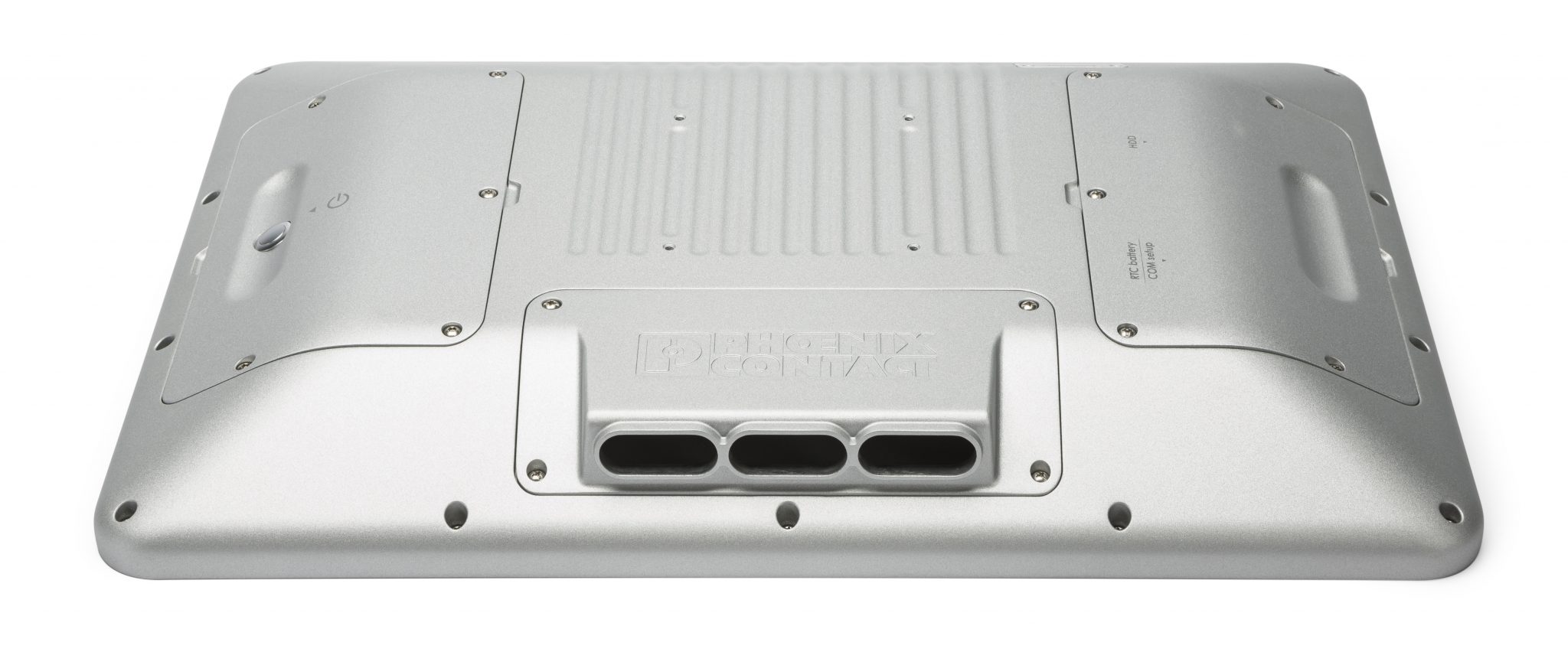 Easy-to-Use Operator Interface
Premium Cell Control provides advanced reporting features along with all the necessary maintenance, safety, and productivity functionality to help your operation maximize return-on-investment, reduce risk and increase productivity.
Reporting Capabilities
Premium Cell Control includes the following reporting capabilities:
Part Models Report: This report is helpful for troubleshooting programming issues and viewing part production data holistically. Provides averages for part time, process time, non- process time, idle time, error time and aborted part percentage.
Part Report: The part report shows each part run and a breakdown during the part cycle on activity during the cycle. This report is a great resource for parts that have a longer production cycle.
4-Up Report:The 4-Up report is a great report for managers to review overall performance. The 4-Up report provides OEE performance, daily downtime, biggest time losses for previous week and month.
Downtime Report: The downtime report provides an overview of actual downtime, type of downtime and reason for downtime. This report is helpful for determining reasons for downtime and increasing uptime.
TPM Report: The TPM (Total Productive Maintenance) Report provides an overview of what maintenance tasks that have been performed, when and who performed the tasks. This report helps ensure system uptime and helps prevent costly system downtime.
OEE Report: The OEE (Overall Equipment Effectiveness) report provides comparison against benchmark data and your production for operating time, run rate, part quality and overall OEE. The OEE report is an excellent resource in providing an overall big picture view of your system production.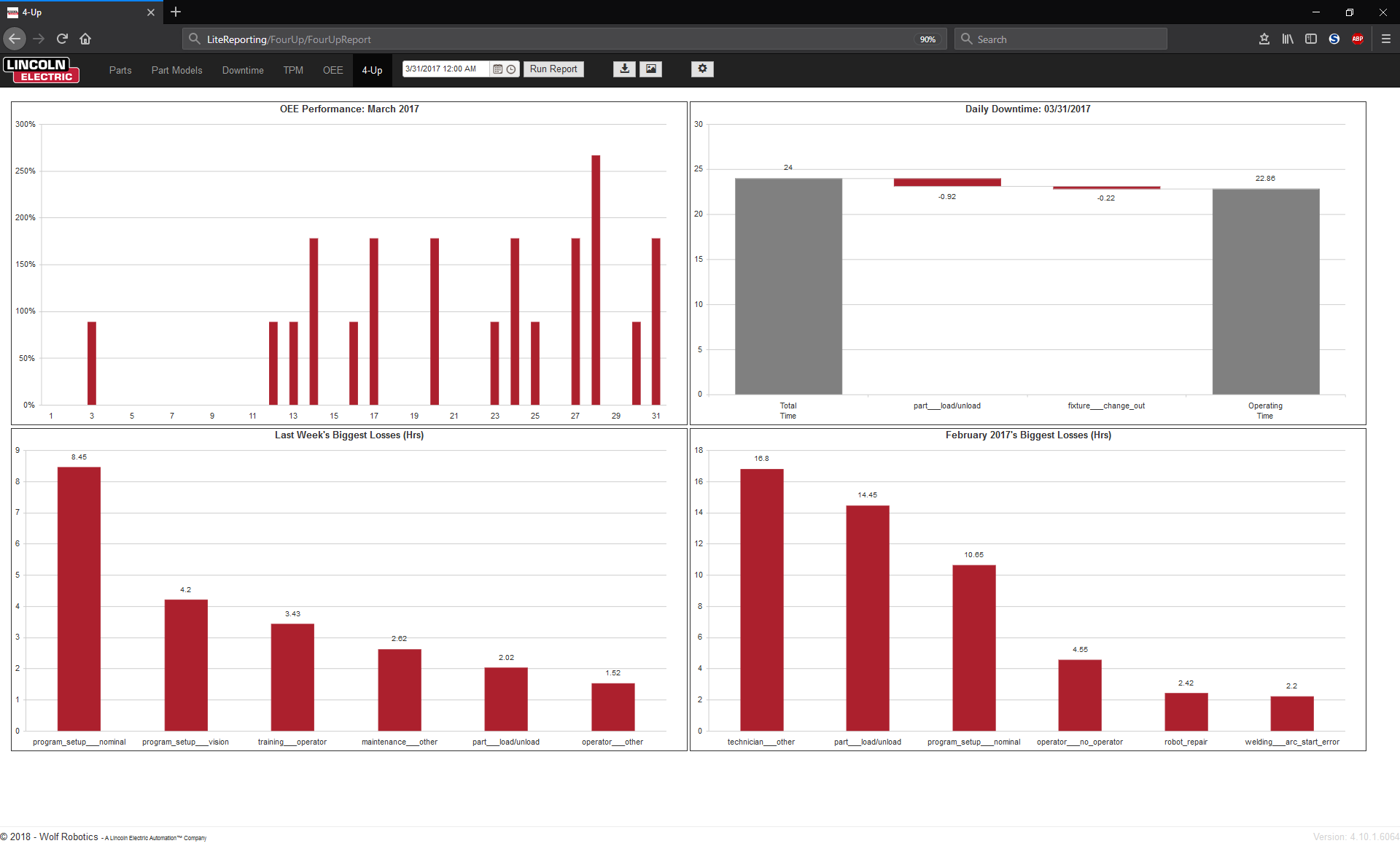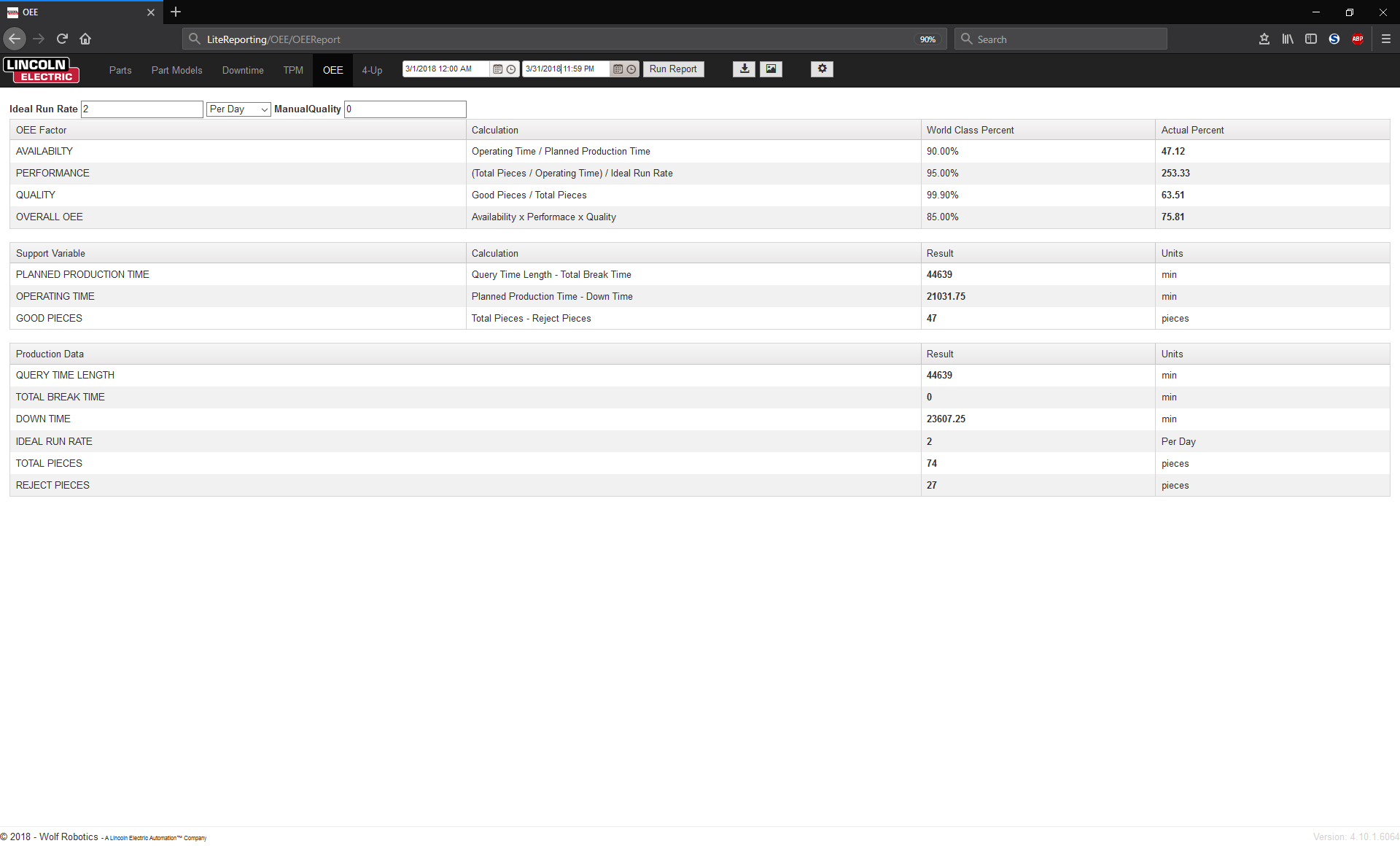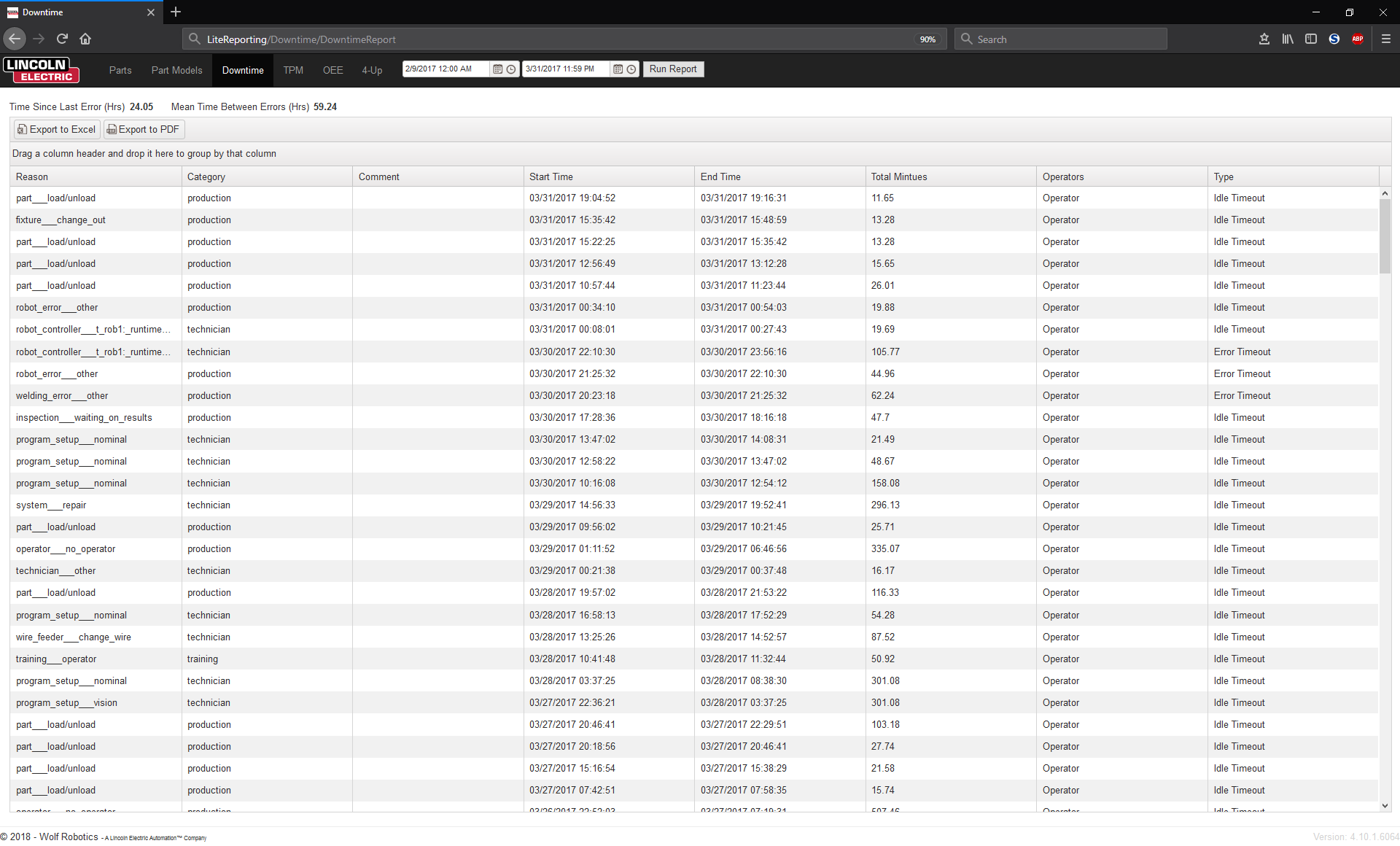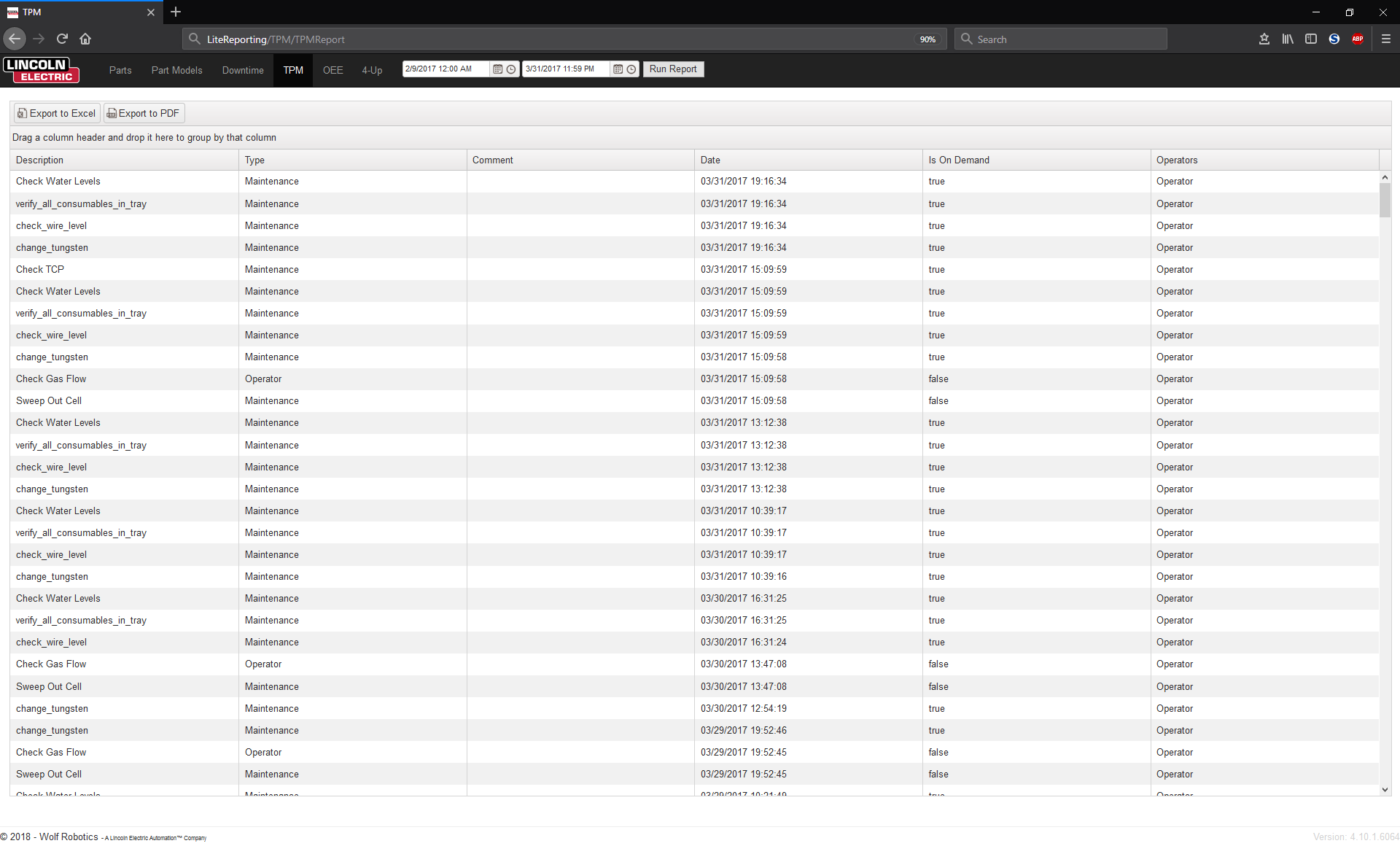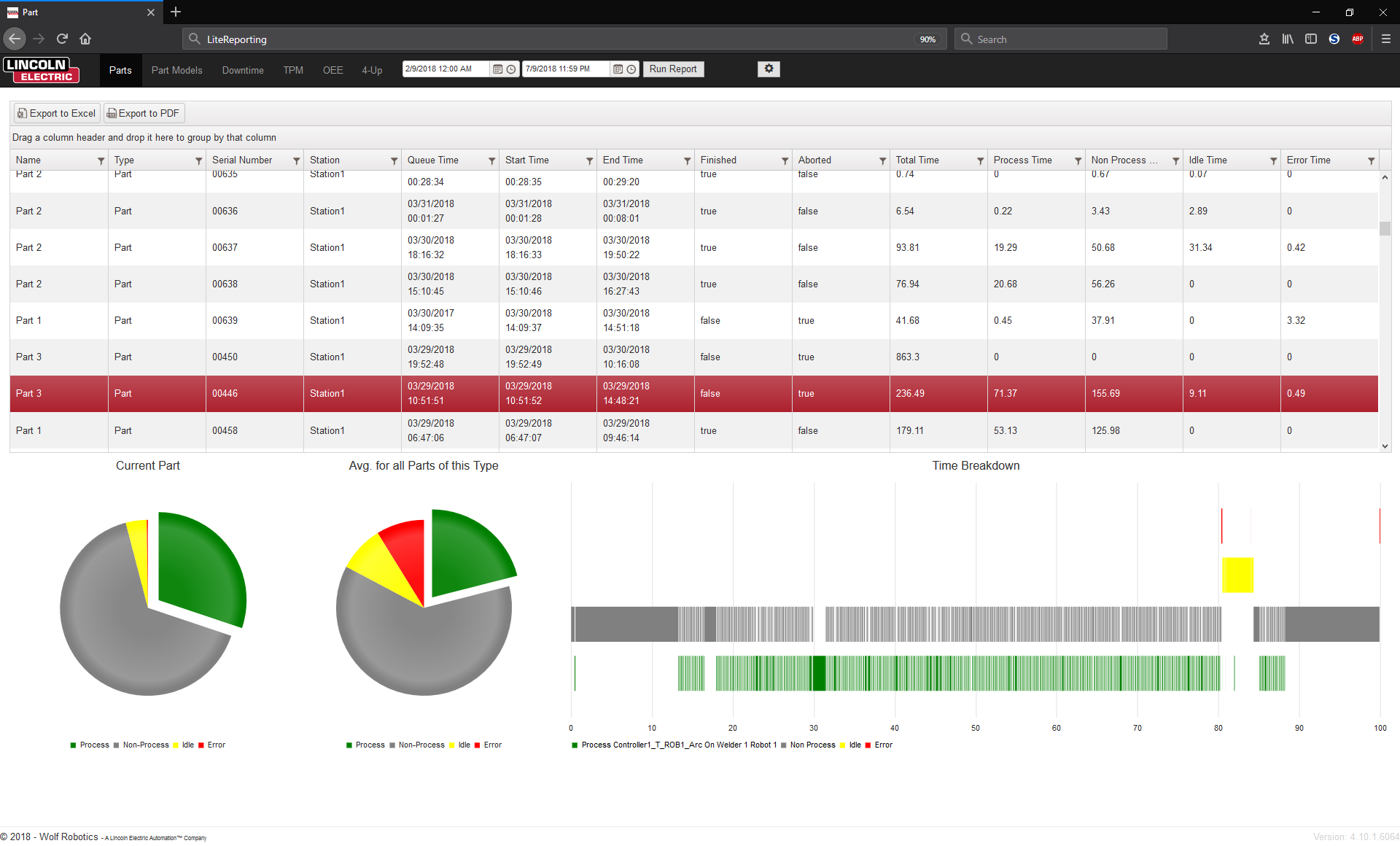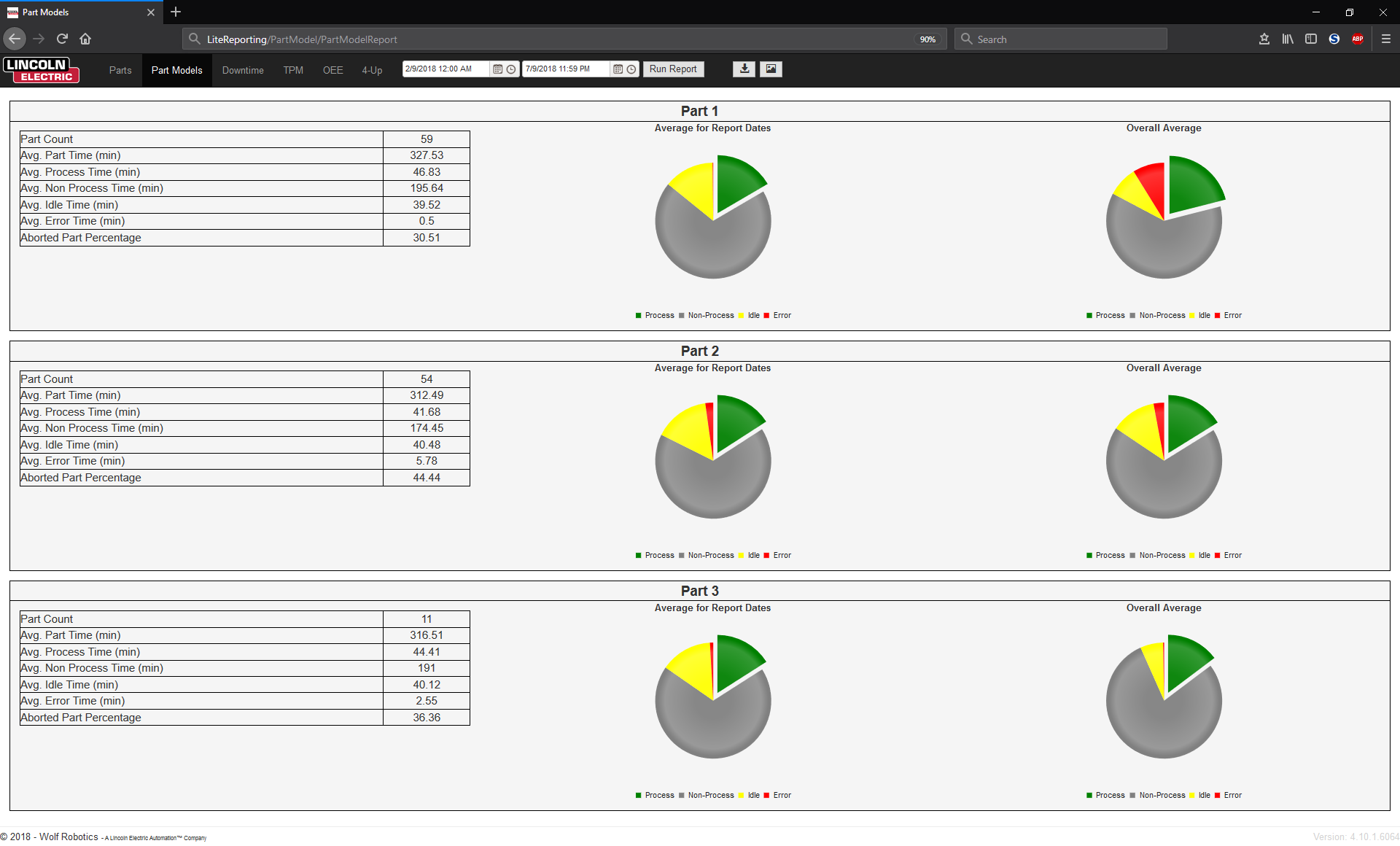 Mobile Reporting Capabilities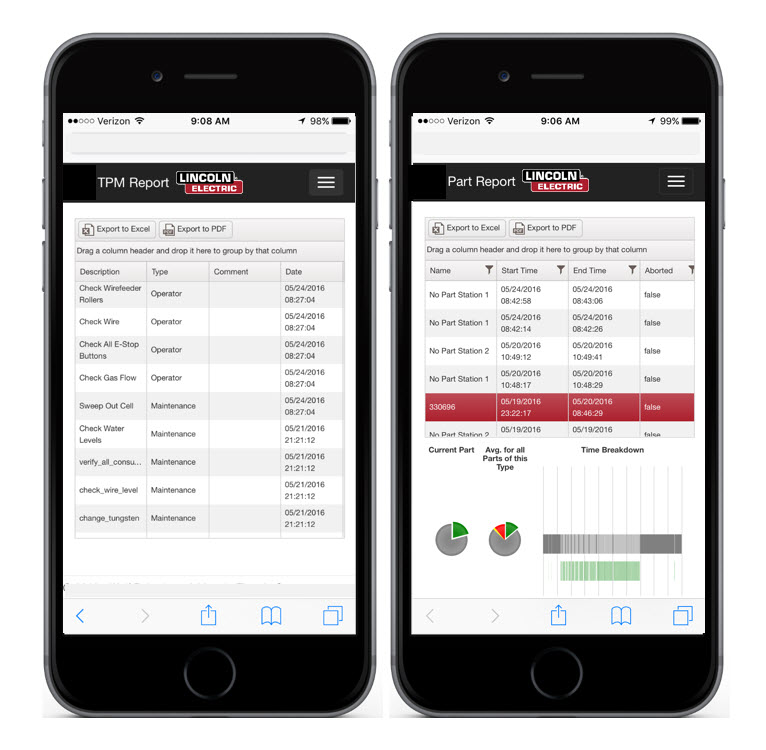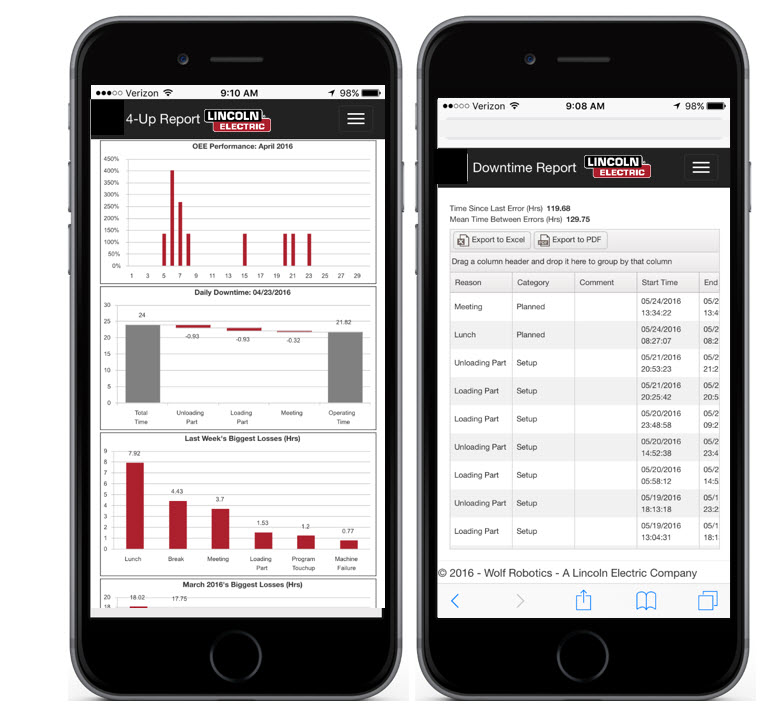 Benefits
Less downtime with improved error handling
Ease of use
Improved safety
Increase production
Quick training for new operators
Longer system life due to scheduled maintenance items that must be performed.
Increase in uptime
Features
Part cycle routines
Maintenance routines
User configurability (logins for different permissions)
Easy to access error logs
Graphical I/O status (50 different statuses included)
Advanced reporting
Hyperlinked training, maintenance, component & troubleshooting documentation
Graphical programmable jog*
Multi-controller robot support*
Tooling I/O control*
Large 21.5″ screen
Language support
*Required hardware must be purchased separately.