Custom Robotic Welding Systems
Custom Robotic Welding Solutions:
It's what we do BETTER than anyone else.
We're defining modern robotic welding.
Wolf Robotics team of welding automation expert's leverage over 40 years of advanced welding design, development, and programming knowledge.  We're unmatched in creating custom welding automation solutions for general industry customers in product manufacturing.
Wolf Robotics has taken modern welding automation to the next level with features such as automatic welding programming, collision avoidance, robotic vision, and adaptive welding. We thrive when solving complex welding automation challenges.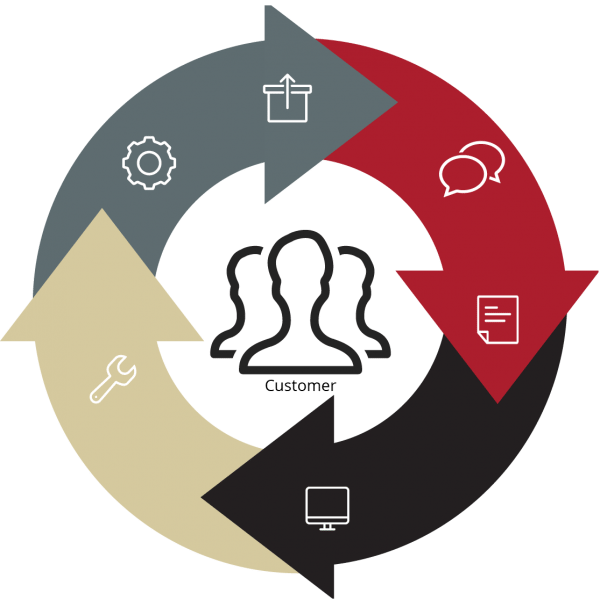 Our Customer-Centric Process
Our custom robot cell manufacturing process starts with us listening to you. We take in account your business goals, your processes and of course your part requirements. We collaborate with you on every step…from concept to delivery.  At Wolf Robotics, it's about building a long-term partnership.  Your success is our success.
Needs Assessment & Design Concept
Perform Reach Study
Engineer Robot System
Assemble System
Runoff (Test robot system with your parts)
Deliver (install and start-up)
After delivery, we're here to provide you with any training, support and service you made need.
Welding Expertise
When it comes to custom robotic welding systems, there is very little we haven't seen or done. We provide automation solutions for general industry. Our customers' are leaders in construction, energy, agriculture, transportation, shipbuilding, oil & gas, aerospace and offshore. Let us know what you're looking for and we would be happy to provide you with specific examples.
Process Expertise:
GMAW Welding
GTAW Welding
SAW Welding
HLAW Welding
Laser Welding
Technology Available:
Through-ARC seam tracking
Process parameter tuning
Storage/replay with advanced shape recognition
Calculative adaptive with welding wire, spot camera, or stripe camera
Stitch welding
Escape paths for error recovery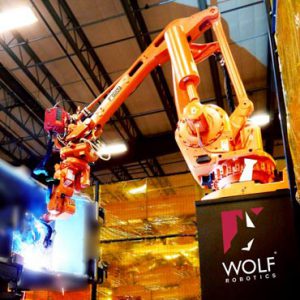 Custom Robotic Welding System Examples