Robotic TIG Welding (TopTig)
Designed to revolutionize robotic TIG welding, the TopTIG® delivers TIG quality welds while automating the welding process. The TopTIG patented design feeds filler metal through the nozzle for precise weld placement versus conventional automated TIG welding. Designed for simple or complex structures, Lincoln Electric's robotic TIG solution can increase operational efficiency by as much as 300% by reducing scrap and rework, increasing travel speed and deposition rates, and improving weld bead appearance.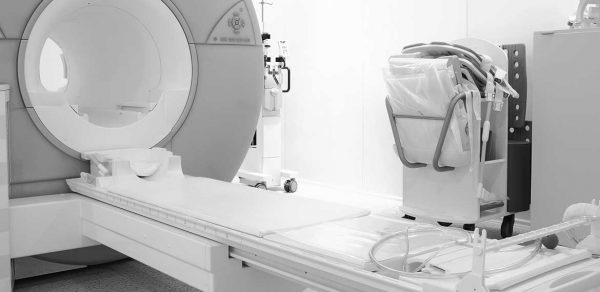 The TOPTIG Process
Greater Process Control – Easy to program and control welds on thinner gauge materials.
More Labor & Material Savings – Reduce material waste, defects and rework caused by parts with weak or rejected welds.
Cleaner & Stronger Welds – Achieve clean, spatter-free welds with high deposition rates and robotic precision.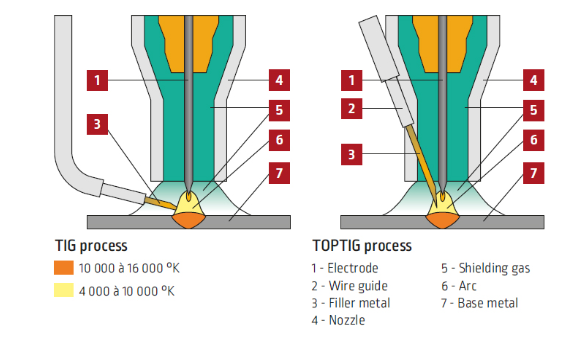 TOPTIG is a great robotic TIG welding solution for…
Aerospace
Defense/Military
Medical Equipment/Devices
Food Industry
Energy
Automotive
Semiconductors
Pre-Engineered or Custom TOPTIG Robotic Welding Systems
Lincoln Electric Automation is leading the engineering forefront of robotic TIG welding. With our TopTig Fab-Pak robotic welding cells, we have engineered newer, more advanced and more affordable robotic systems to support manufacturers of all sizes.
Manufactures also have the option for a custom TopTIg robotic welding system designed and built to meet their specific requirements.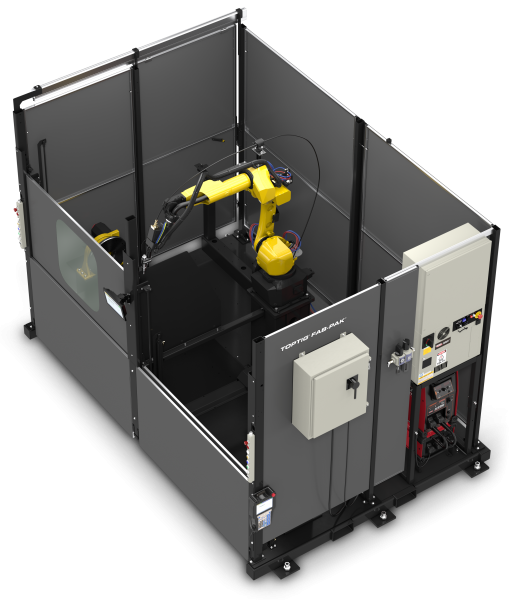 Interested in more information on TOPTIG?
Every robotic solution we provide starts with a problem. Let us know how we can help solve yours.