Wolf Robotics, A Lincoln Electric Automation™ Company Helping Medical Equipment Manufacturers Scale-Up Production with Automation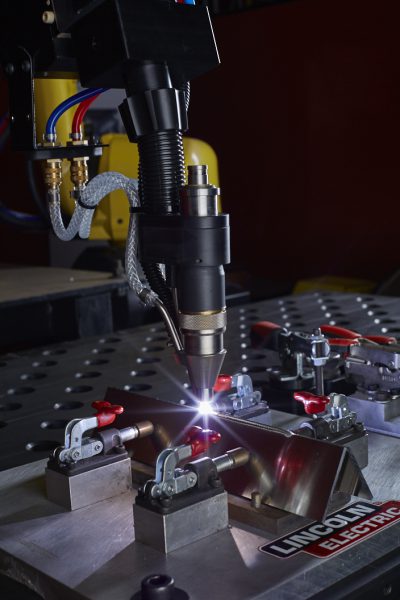 As the coronavirus (COVID-19) crisis accelerates, many medical equipment manufacturers are looking to automation to increase production. Lincoln Electric's TopTig• technology is providing the solution these manufactures need to meet the surge in demand. "As the pandemic evolves, we're seeing manufacturers explore automation options to ramp up production. In the past, robotic TIG welding was difficult to perfect. However, with Lincoln Electric's TopTig technology, we can provide the performance and quality required by medical equipment manufacturers," stated Wolf Robotics, General Manager Jeremiah King. "We're currently building several TopTig robotic welding systems to be used in the manufacturing of medical diagnostic equipment, and there is even more opportunity for us to support in the production of respiratory, cardiovascular, and other advanced medical equipment."
About TopTig
The TopTig process is a major innovation in the world of robotic welding. Developed by Lincoln Electric, TopTig is a new process where the filler wire is fed through the welding nozzle in the area where the temperature is the highest. The wire therefore melts into small droplets exactly as in the MIG process. The use of a pulsed current synchronized with wire gives better control over the welding operation. Compared to the traditional TIG torch, the compactness of the TopTig torch allows for an increase in accessibility for welding complex structures. With TopTig, manufacturers can increase operation efficiency by as much as 300%.
Pre-Engineered or Custom TOPTIG Robotic Welding Systems
Lincoln Electric Automation is leading the engineering forefront of robotic TIG welding. With our TopTig Fab-Pak robotic welding cells, we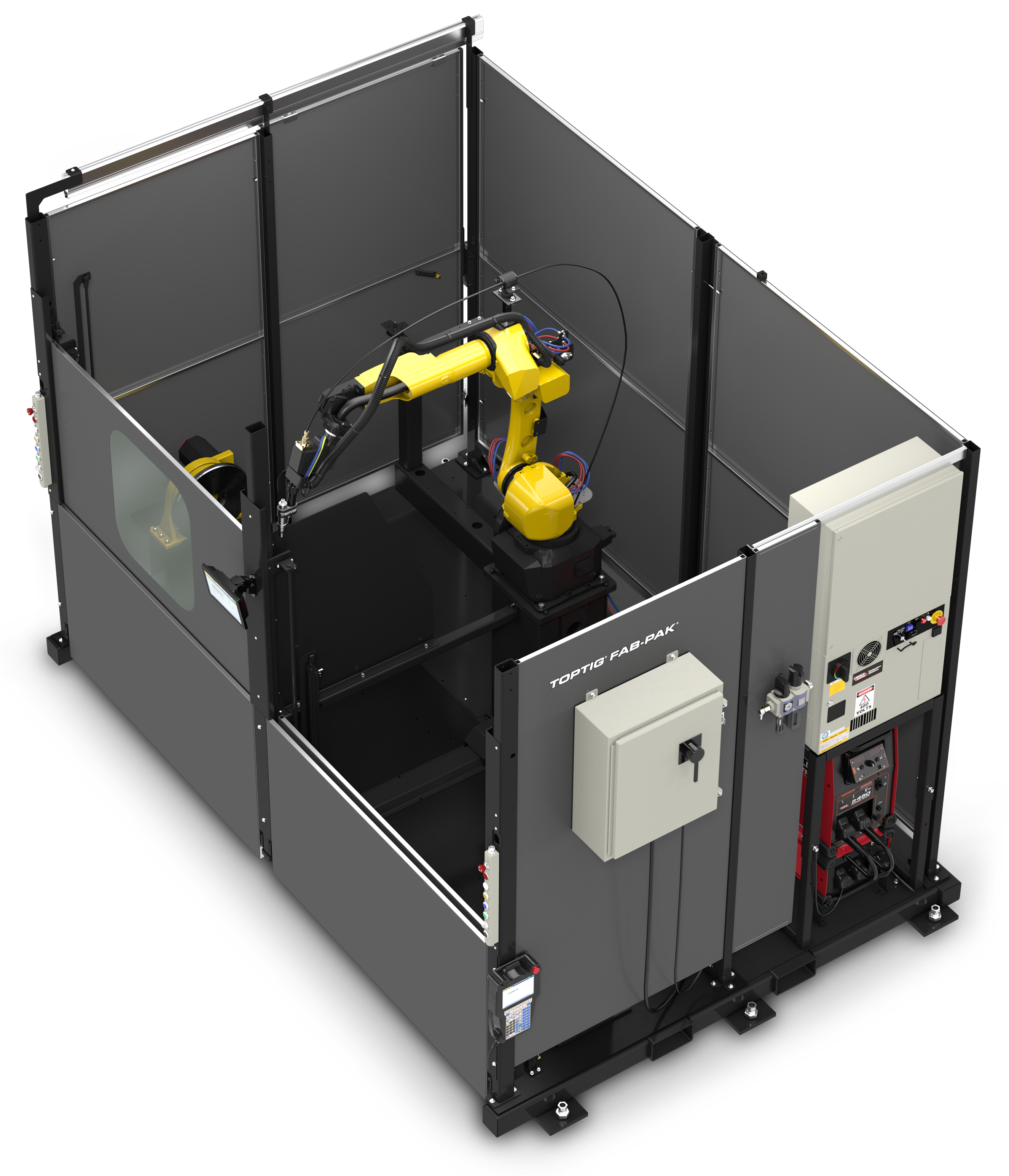 have engineered newer, more advanced and more affordable robotic systems to support manufacturers of all sizes. The lead time for a TopTig Fab-Pak system is right around 6-8 weeks. This rapid turnaround time allows for manufacturers to quickly address the need to increase production.
Manufactures also have the option for a custom TopTIg robotic welding system designed and built to meet their specific requirements.
For more information on TopTig robotic welding solutions, contact Kevin Murphy at kevin.murphy@lincolnelectric.com or call 970-225-7646.