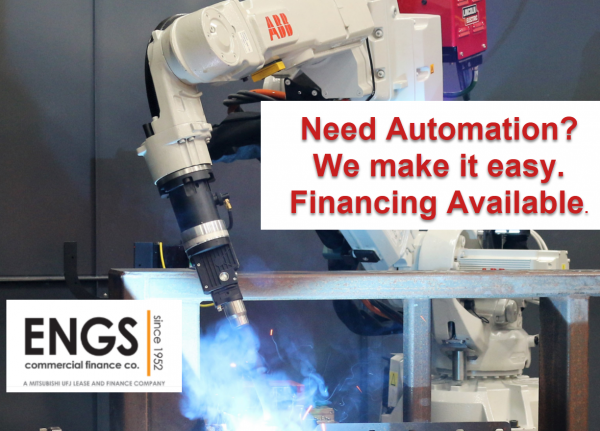 Need automation?
Don't let cash flow stand in the way.
By financing your automation system, you can make it a reality TODAY. Lincoln Electric Automation has partnered with ENGS Commercial Finance, a leader in financing for the fabrication industry.  For over 65 years, Engs has provided a wide range of lease and financing options to meet the needs of  growing businesses.
Ready to explore your options? Use our financial calculator to see how low your monthly payments could be, or request a formal quote from your Lincoln Electric Automation representative.
Don't let your project push out another year. See how Lincoln Electric and ENGS can provide smart financing solutions that give you the competitive edge.