Tips on How to Successfully Work with Your Robotic Integrator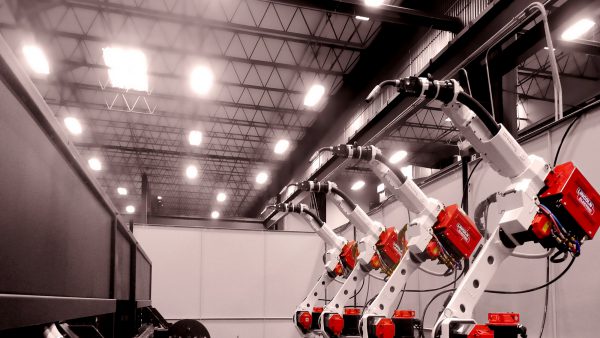 If you're working with the right robotic integrator the relationship between you and your integrator should be a partnership where the integrator works with you closely from start to finish to deliver the right solution. Your integrator should be a trusted adviser, someone you can rely upon and someone you know will get the job done right.
Below are some tips on working with your robotic integrator.
It's very important to involve the robotic integrator from the beginning of the process. Involving the robotic integrator in the initial stages of design will significantly boost the integrators application of robotic technology to meet your production needs. At Wolf Robotics, we're happy to provide the needed guidance at the start of the project to ensure success at the end. We understand successful implementation of a robotic welding system (or any other automation such as, cladding, cutting etc.) is a combination of the right information, engineering, hardware, software, programming and training to meet your production needs.
The more information you provide at the beginning of the project, the better opportunity your robotic integrator can quickly deliver the right solution.
Here is a list of what to provide your robotic integrator at the beginning of the process:
3D CAD models of parts
Accurate weld prints
Anticipated annual volume
Number of shifts and hours per shift
Budget
Timeline
Expectations
Communication between all team members is very important. Make sure there is a detailed review process where you discuss the proposal and go over important aspects of the robotic integration project including:
The parts to be welded
Weld joint accessibility
Repeatability of the parts
Recommended software solutions
Tooling (or fixturing) requirements
Ways to compensate for distortion
Timeline/Schedule
Expectations (cycle time, etc.)
At Wolf Robotics, we assign a Project Manager to each robotic integration project. The Project Manager is responsible for the kick-off meeting and weekly status updates to ensure everyone is on the same page.
If you're truly looking for a solution, be sure to look for an integrator that provides total support. Many vendors are happy to sell you a robot. However, there is much more support needed for successful automation implementation. A robotic integrator who truly collaborates with you and understands your goals will provide the necessary support needed during each phase of design and implementation, as well as crucial ongoing support after the system is delivered.
Contact us if you're looking for a robotic integrator. We're happy to be your partners in finding the right robotic solution for your production needs.