Meet Scott, Software Engineer at Wolf Robotics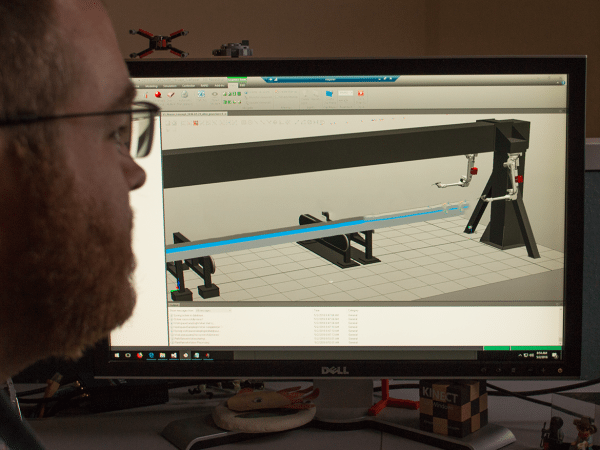 In 2007, Scott started at Wolf Robotics as an intern…while attaining his mechanical engineering degree from Colorado State University (CSU). His first role at Wolf Robotics was working on the floor in the Assembly Department. During his time in Assembly, Scott learned how to build a robotic welding system from the bottom up. He moved from the manufacturing floor to the Applications Department as an Applications Engineer. In this role, Scott learned how to concept a system and how to create quotes for new projects.
Once Scott graduated from CSU, he was offered a job as a Project Engineer. As a Project Engineer Scott traveled quite a bit, including an 18-month stent in Alabama. During this time, Scott mastered programming robots and developed expertise in managing projects from concept to install and production support.
When Scott moved back to Colorado, he also moved into the Software Department. Now Scott is a key team member in the development of software that enables Wolf Robotics to provide cutting-edge solutions to their customers.
What's the best thing about working at Wolf Robotics?
According to Scott, it is the people he gets to work with everyday. "I enjoy working here because I'm surrounded by really great people who push me to do my best and be my best," said Scott. "And I get an opportunity to work with these amazing people on projects that are shaping the future of industry."
What advice would you give people who are interested in working at Wolf Robotics?
"Get in as an intern. Work hard, be creative and you will get noticed," said Scott.  "I think it's close to 80% of our current employee base started as an intern."