Rotating H-Frame, Rear Mounted Robot
Ready-to-Weld Automation from the Welding Experts®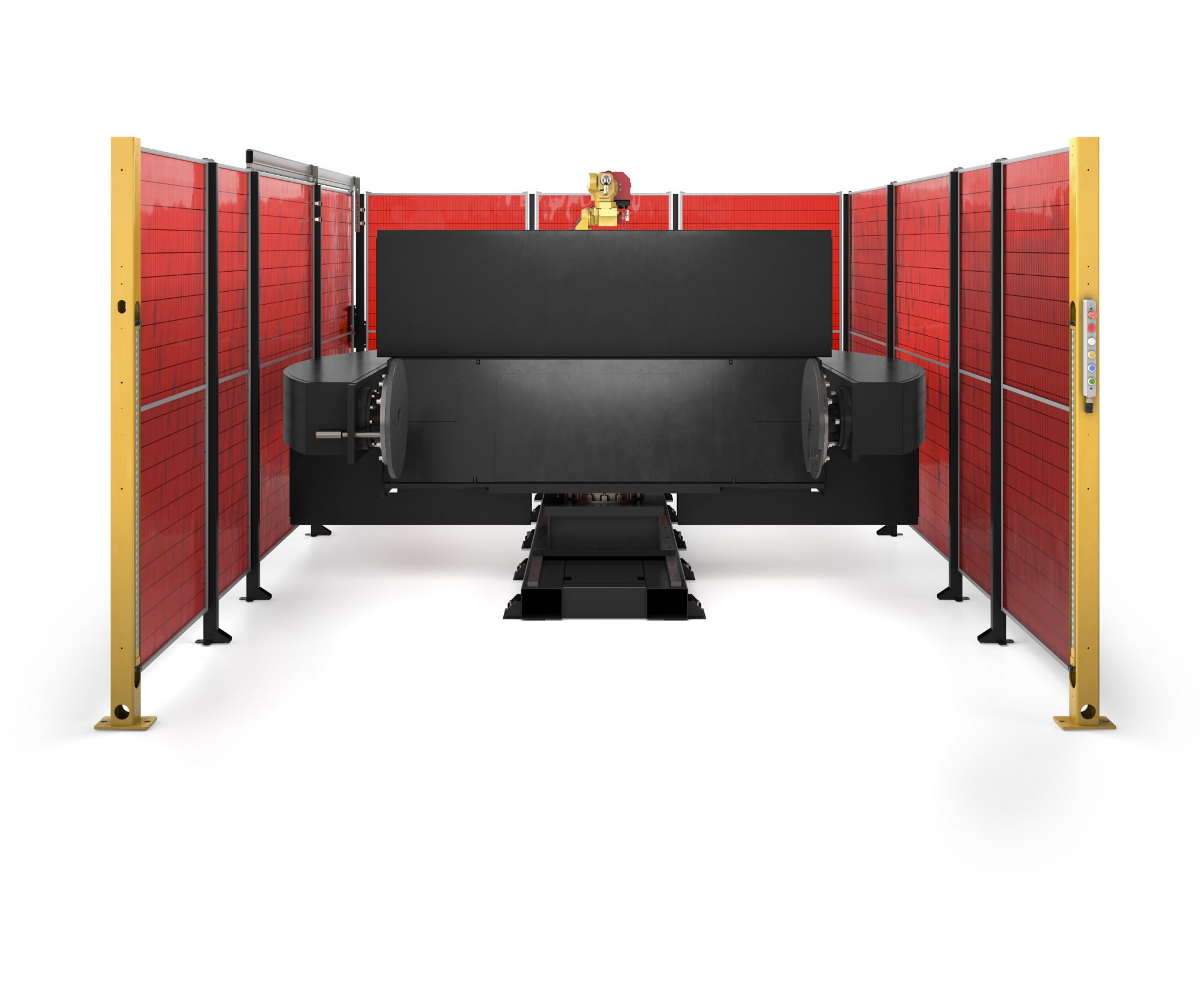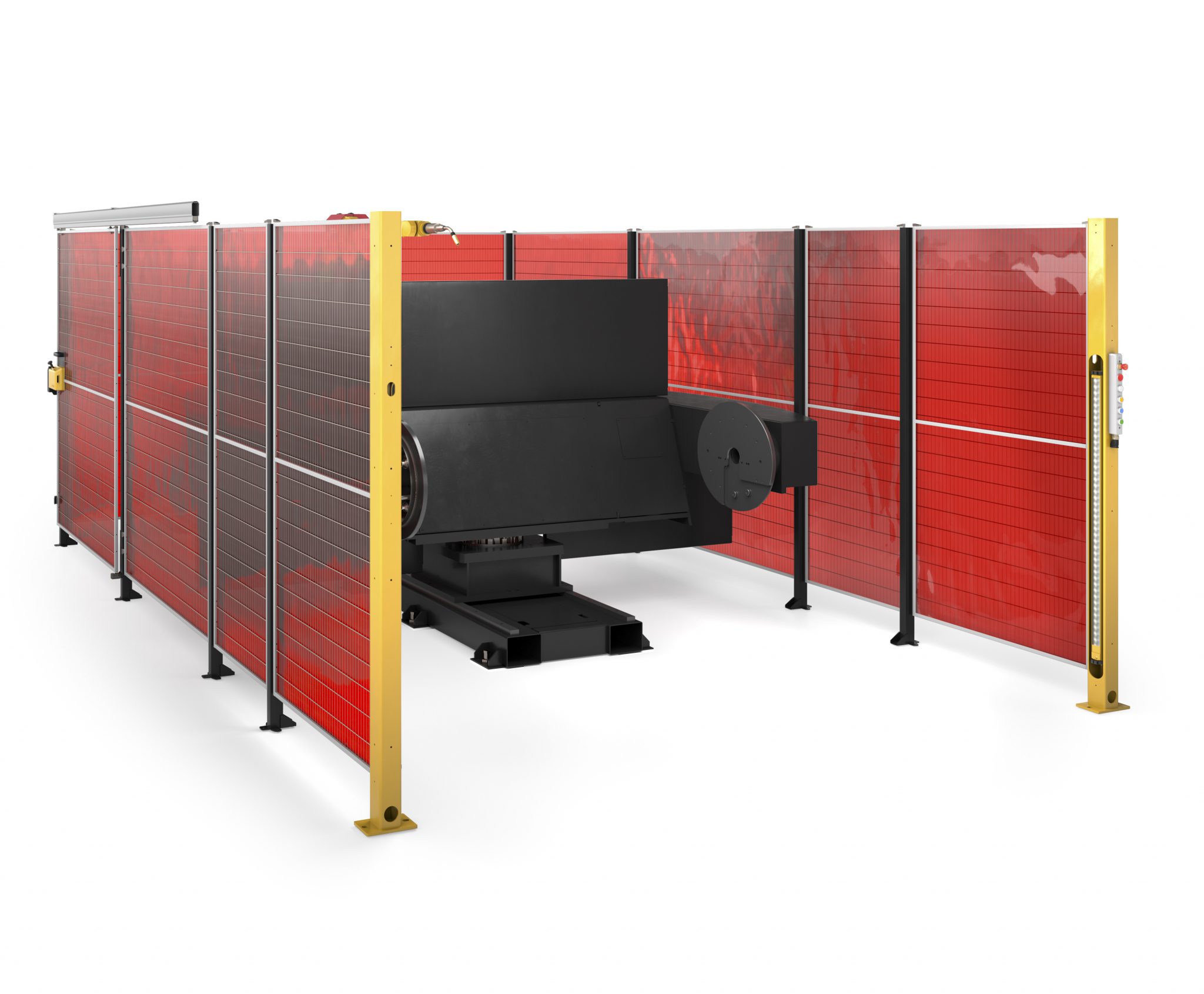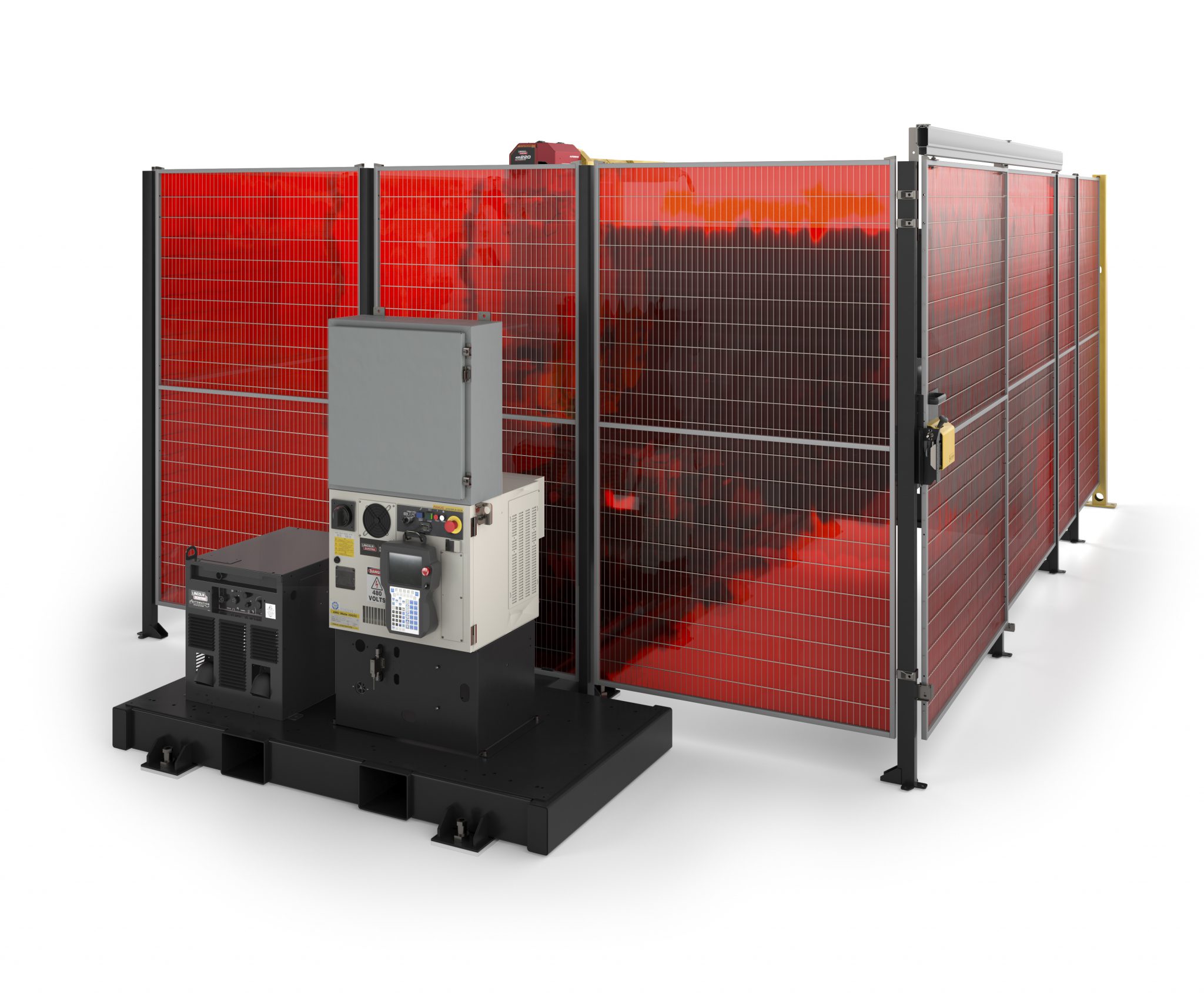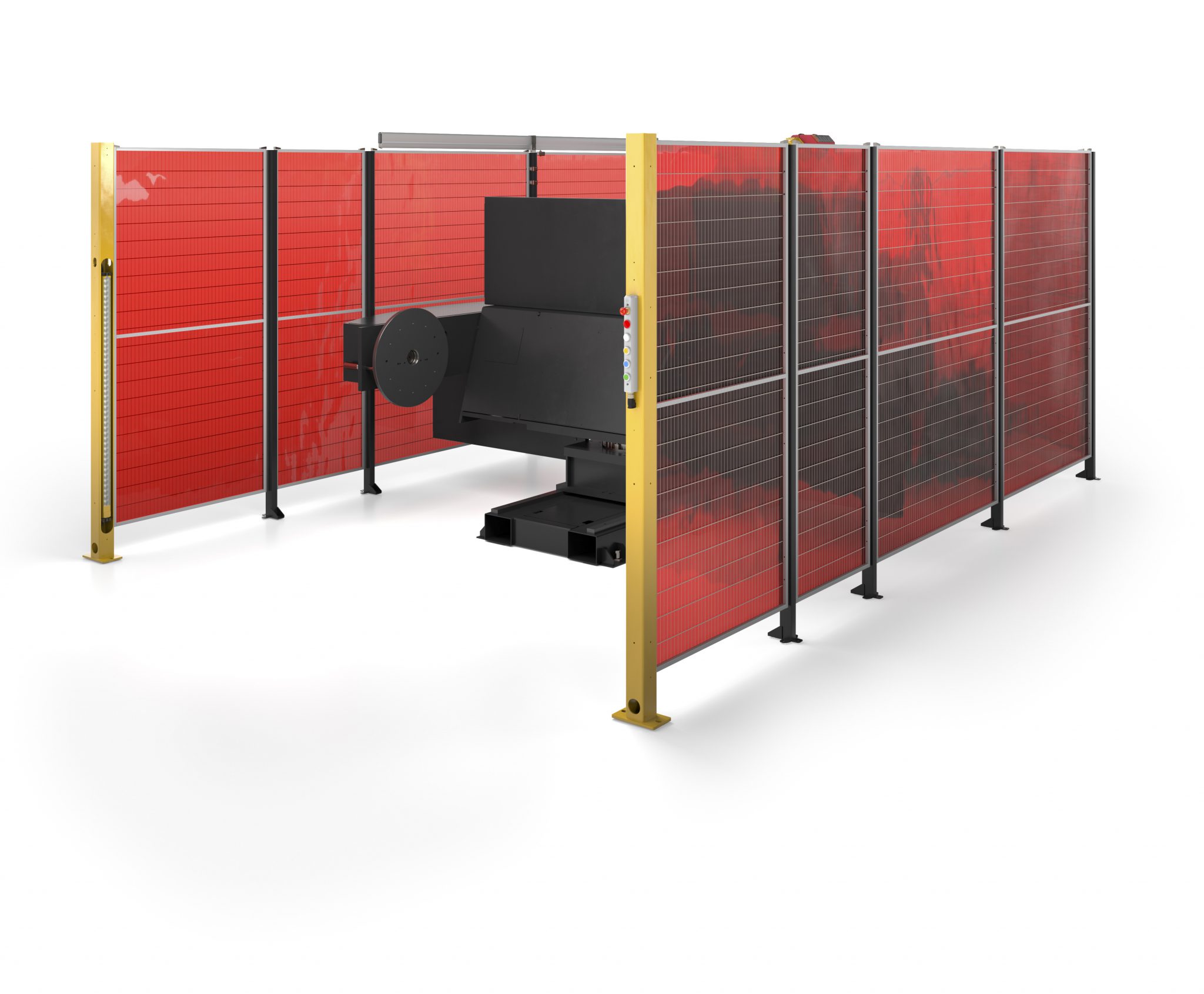 Fab-Pak XHS-RM
The pre-engineered Fab-Pak® XHS-RM is a rotating H-Frame, rear mounted,  two zone arc welding robotic system. This arc welding solution is delivered ready-to-weld with a single load/unload point. The H-Frame positioner rotates 180 degrees. Each zone contains a headstock for easy reorientation of parts and is a great solution for small to medium sized parts.
Fab-Pak XHS-RM robot arc welding system is a cost-effective way to automate your fabrication operations and improve productivity, efficiency, and profitability through advanced error handling, production monitoring, and self diagnostics.
Benefits
Short delivery and set-up times
Low investment
Less downtime with improved error handling
Ease of use
Improved safety
Portability
Small footprint
Increase production and create a competitive advantage
Improved weld quality
Decrease scrap and rework
Standard Features
Magnum® Pro Robotic Torch
Fanuc Welding Robot
Autodrive® Wire Feeder
Push Button Control
Power Wave® Power Source
Wire Mesh Fencing with Weld Curtain
Full Operator Safety Package
Rotating H-Frame Positioner
Optional Features
Solid Sheet Metal Panels
Fume Extraction Equipment
Tooling
Robotic Torch Cleaning Station
Fab-Pak™ Cell Control
Power Distribution
Zero Friction Wire Delivery
Wire Detect Sensors
Installation
Fab-Pak XHS-RM Specifications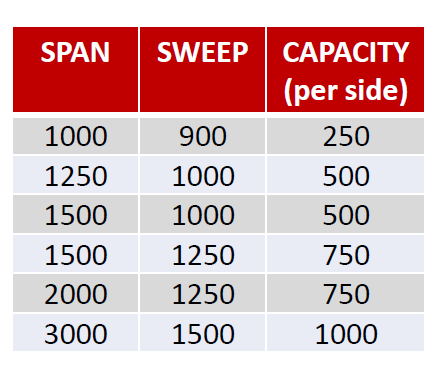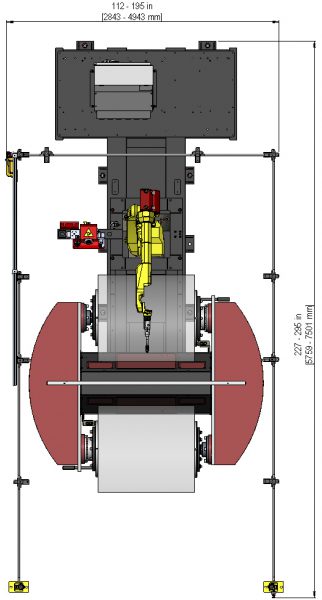 Fab-Pak Pre-Engineered Robotic Welding  System Highlights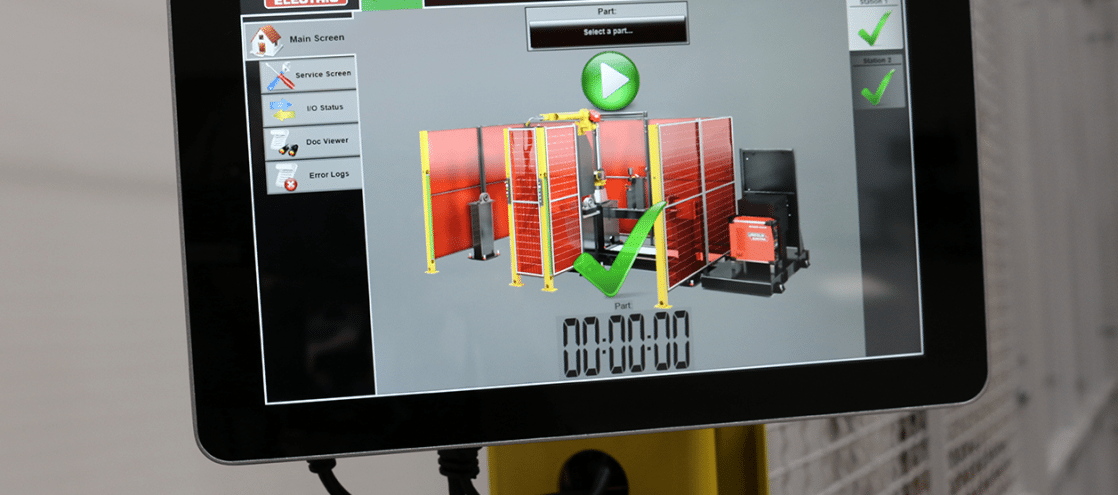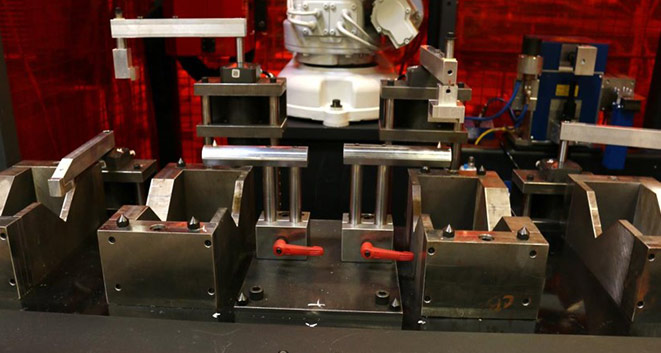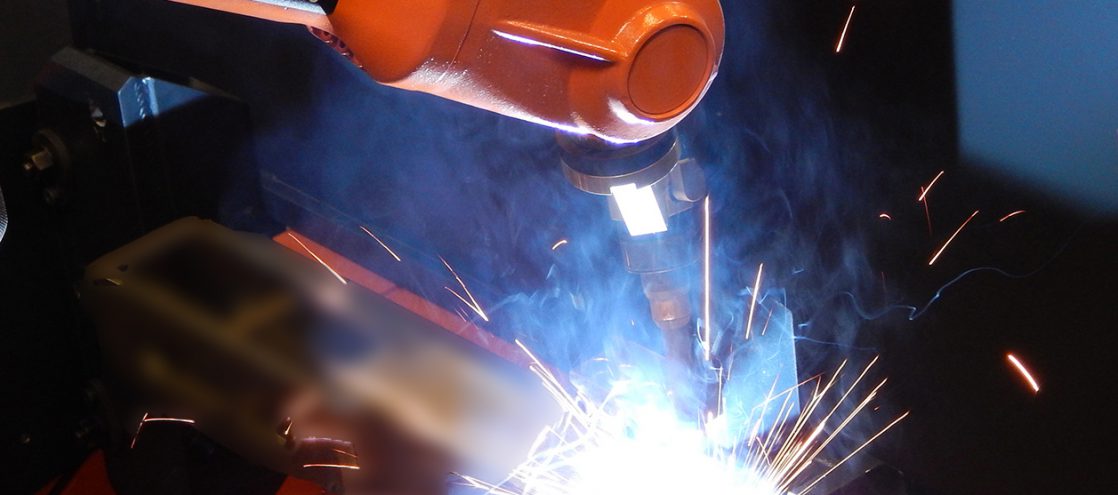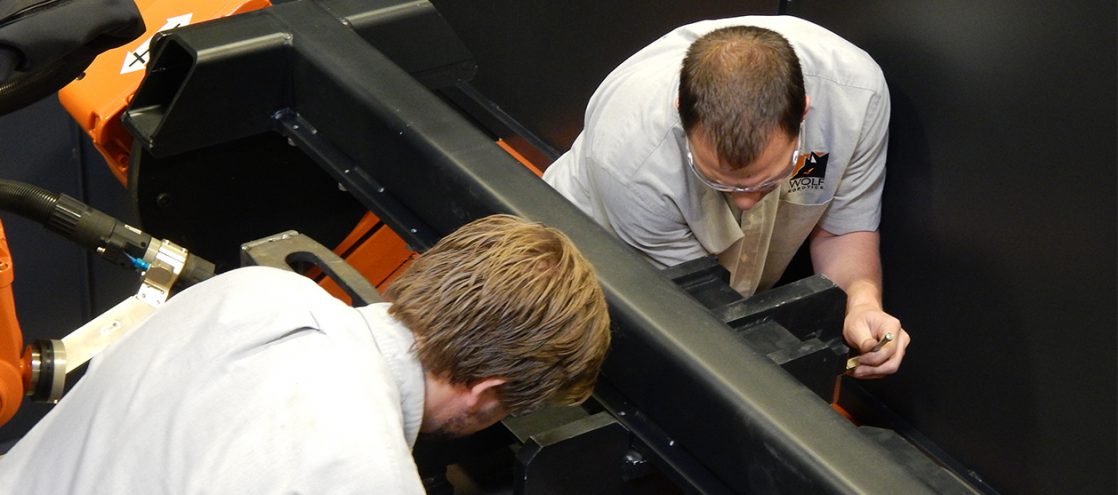 Explore our other Pre-Engineered Robotic Welding Systems.