FERRIS WHEEL SYSTEM, ABB
Ready-to-Weld Automation from the Welding Experts®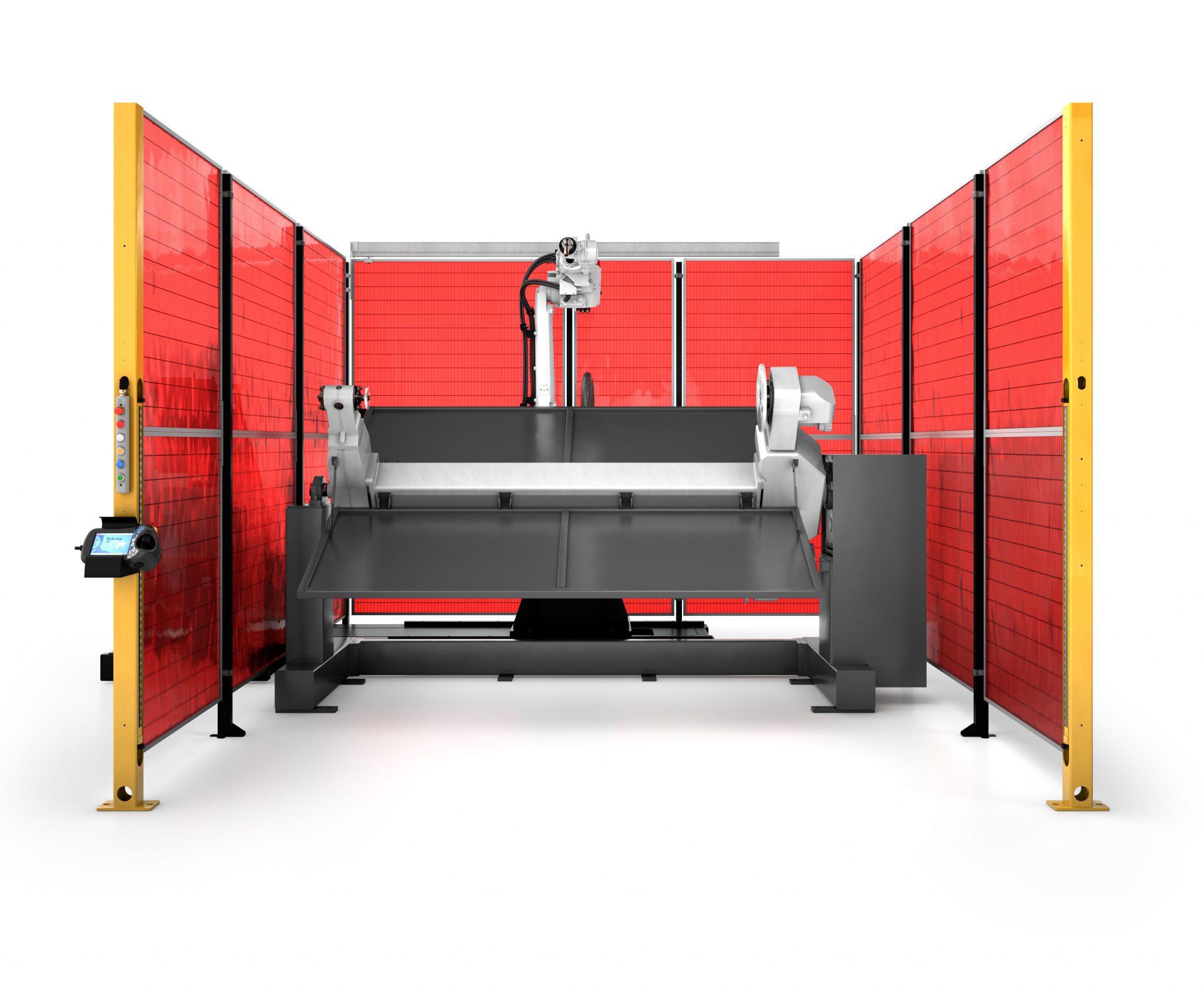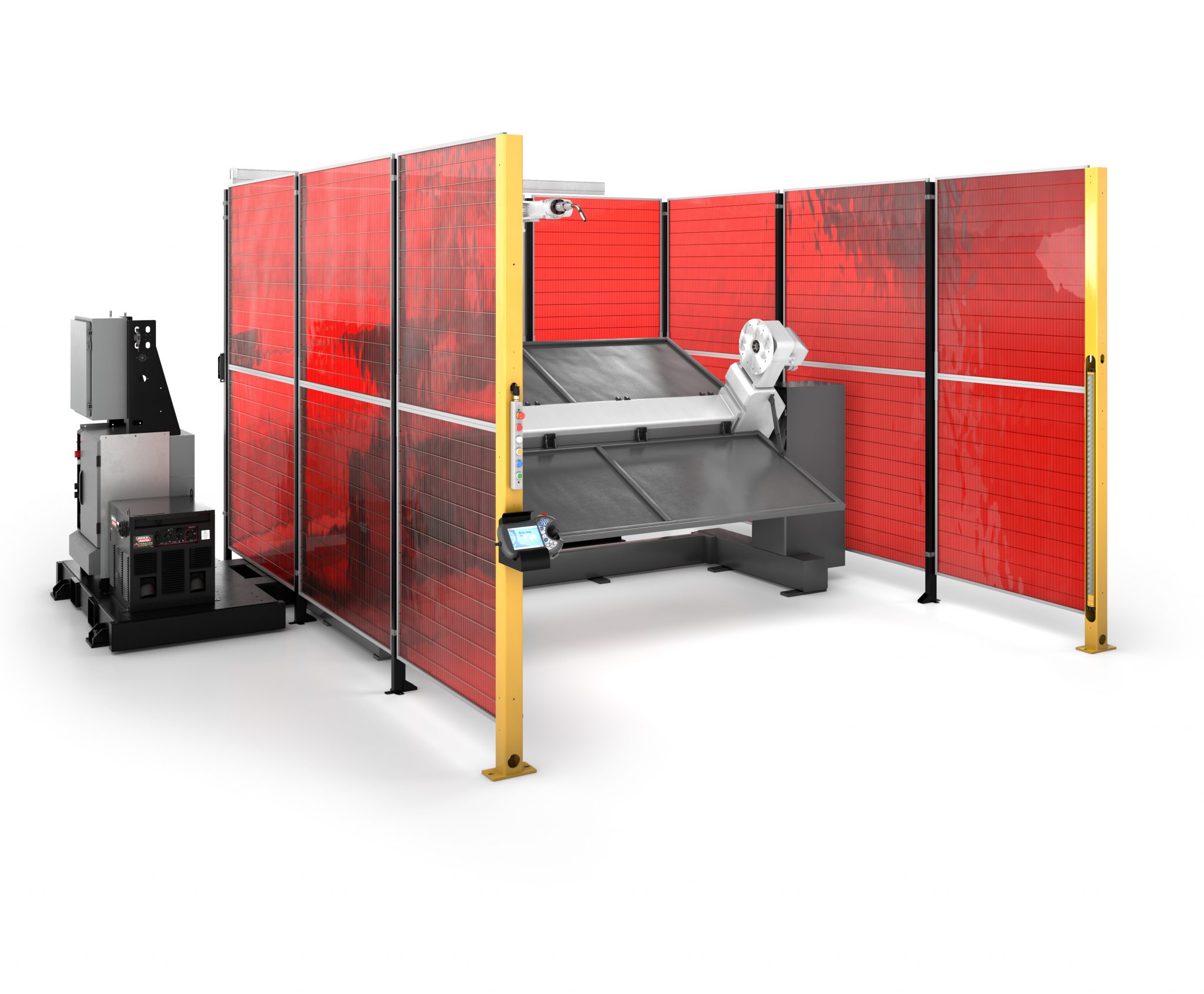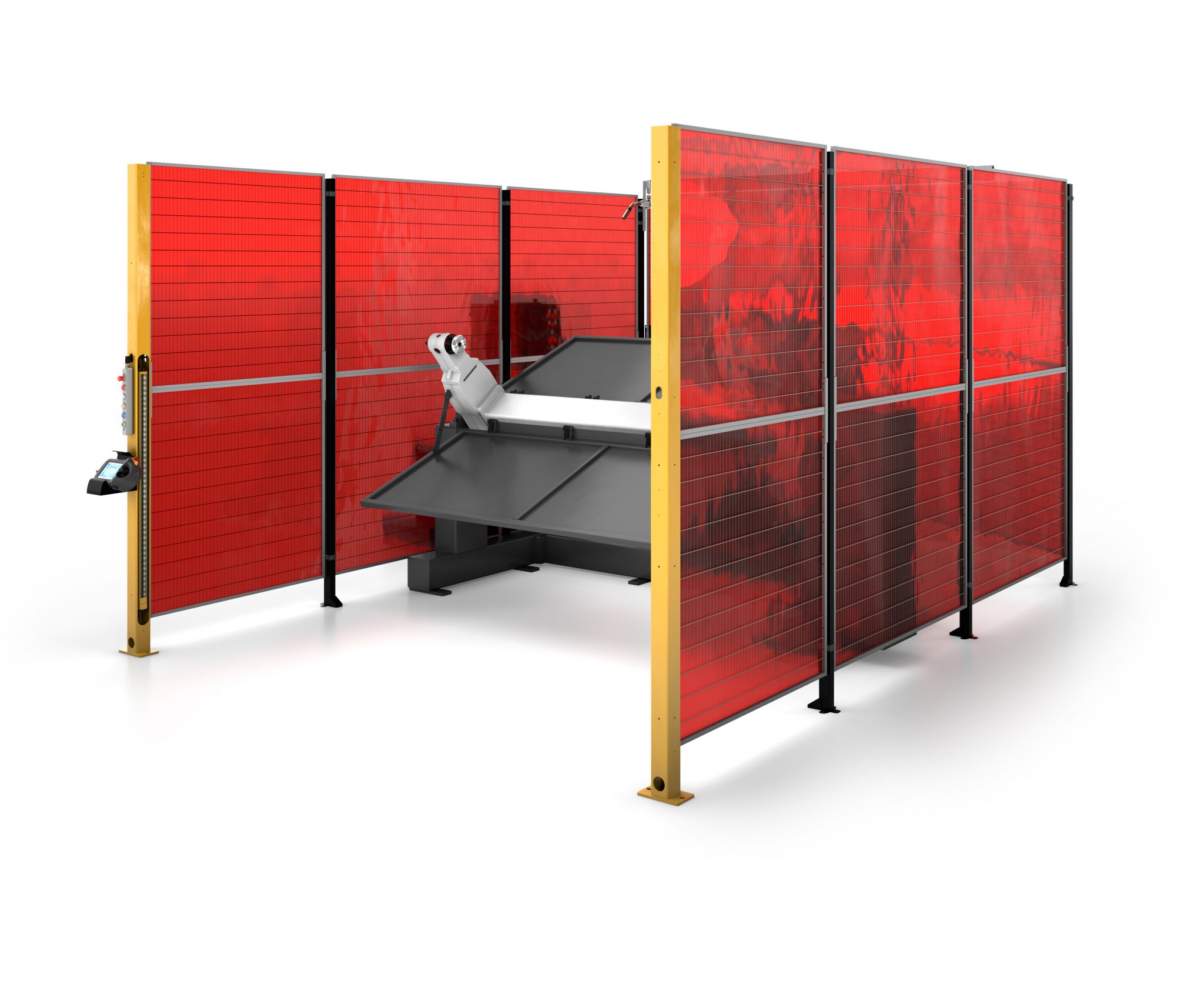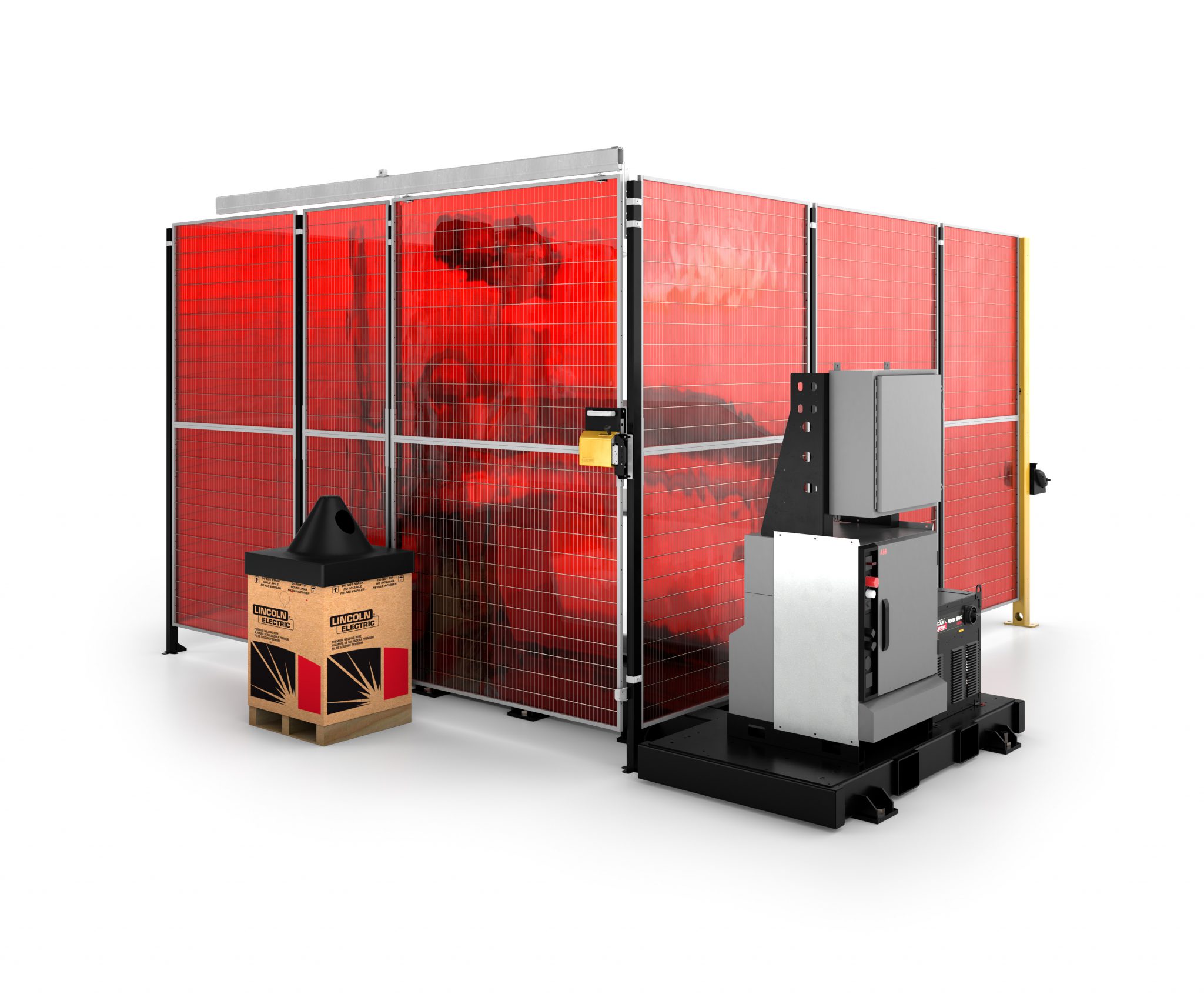 Fab-Pak FW with ABB Robot
The pre-engineered Fab-Pak® ferris wheel robotic system is an arc welding solution delivered ready-to-weld. The ferris wheel is a two zone system that rotates 180 degrees. It has a single load/unload point. Each zone contains a headstock for easy reorientation of parts and is a great solution for large sized parts.
Fab-Pak FW with ABB robot arc welding system is a cost-effective way to automate your fabrication operations and improve productivity, efficiency, and profitability through advanced error handling, production monitoring, and self diagnostics.
Increase Production, Improve Weld Quality  and Address Labor Shortages
Our affordable, pre-engineered ABB Fab-Pak Arc Welding Systems help manufactures remain competitive by speeding up production, addressing the shortage of skilled welders, reducing labor costs and improving the consistency and quality of welds.
Benefits
Short delivery and set-up times
Low investment
Less downtime with improved error handling
Ease of use
Improved safety
Portability
Small footprint
Increase production and create a competitive advantage
Improved weld quality
Decrease scrap and rework
Standard Features
Magnum® Pro Robotic Torch
ABB Welding Robot
Autodrive® Wire Feeder
Push Button Control
Power Wave® Power Source
Wire Mesh Fencing with Weld Curtain
Full Operator Safety Package
Headstock Positioner
Optional Features
Solid Sheet Metal Panels
Fume Extraction Equipment
Tooling
Robotic Torch Cleaning Station
Fab-Pak™ Cell Control
Power Distribution
Zero Friction Wire Delivery
Wire Detect Sensors
Installation
Fab-Pak Pre-Engineered Robotic Welding System Highlights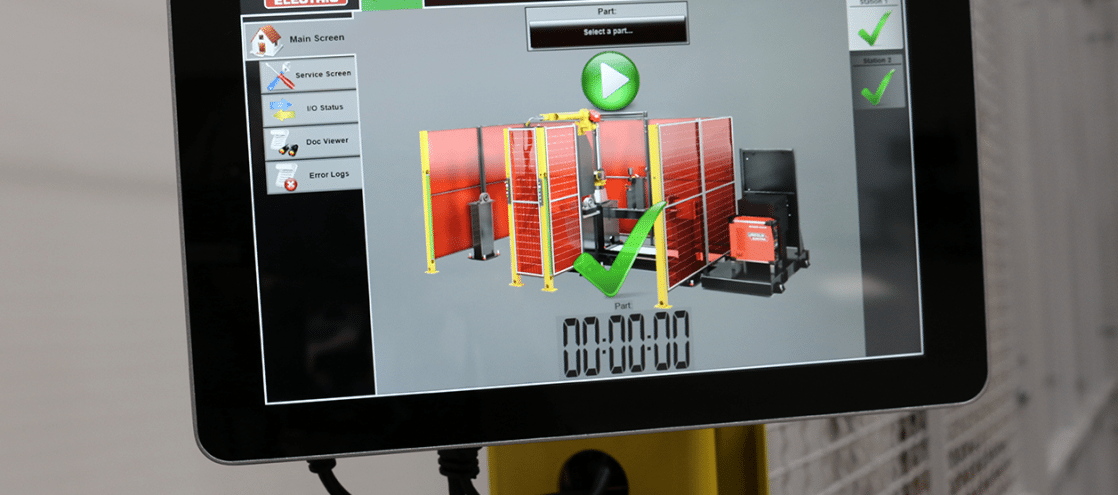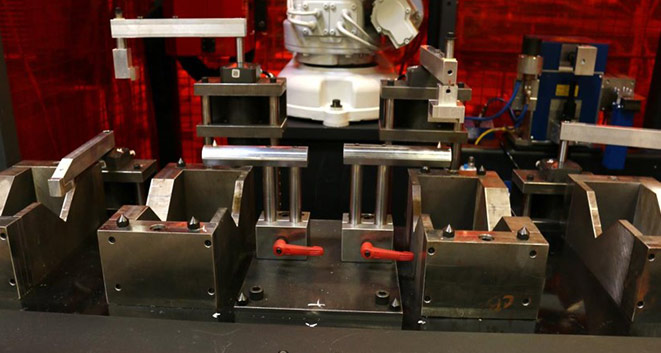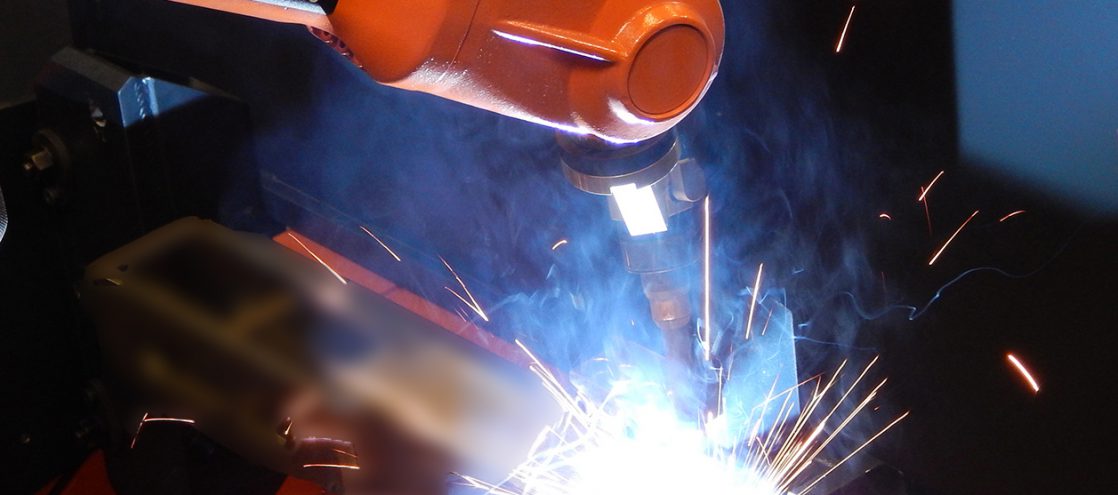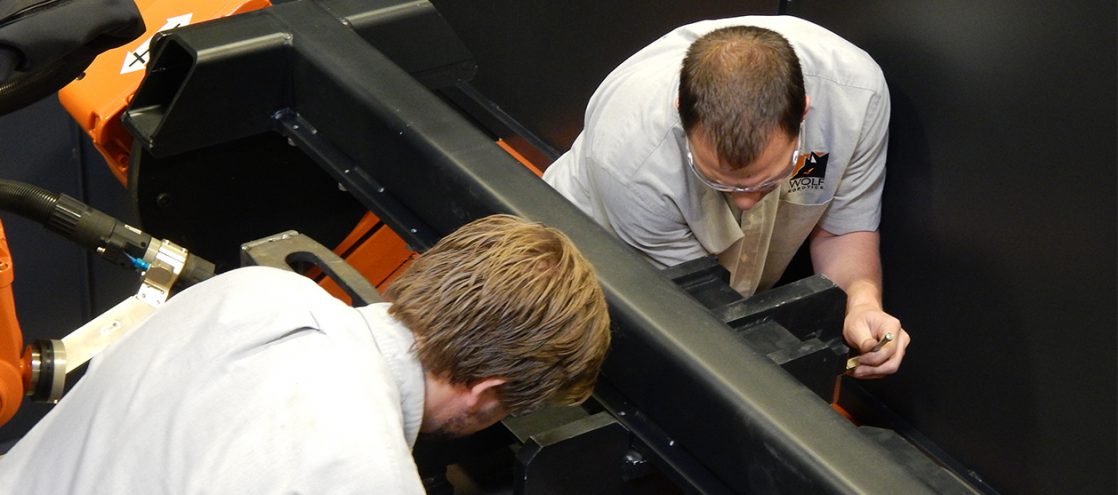 Explore our other Pre-Engineered Robotic Welding Systems.